May 8, 2019

0 Comments

By George
Instagram 101: How to Use These Exciting Instagram Updates for Your Business
Back when I first started joining social media interaction was during my senior high school days in 2008 until 2009. The first social media platform I signed up to was PerfSpot. I'm not sure if you are familiar with this platform and I'm don't even know if PerfSpot was still available on the internet or not, but this was my first social media experience. PerfSpot had a layout design and a display that looked similar to a blog. On the left side of the page, there was where the basic information about us was put. On the right side was the timeline for our status updates and people's posts to us. I was really excited that I would go online almost every hour, both using my PC and my mobile phone. Trust me, if you were me back then, the proudest moment during the use of PerfSpot as your social media platform was when you saw your timeline was full of people's greetings for you. Unfortunately, this platform was not very popular in my country and my friends were not even there, as they joined Facebook already. And so I joined Facebook in 2010. However, Facebook is clearly different than PerfSpot. If PerfSpot was a spot to meet new friends and new people online, Facebook has a different purpose; to connect with your real-life friends, family and possibly your long-time friends from even your previous schools, although sometimes until now I still see people adding another people they don't know on social media. That being said, later in that year, I saw people selling stuff on Facebook. The first one I saw was this Etude House shop that was selling Etude House products with more affordable price than in the counters' price. As the years go by, many more of them are coming. Furthermore, as the use of touch-screen mobile phones has increased, there came Instagram and its features. To be honest with you, I started using a touch-screen mobile phone in 2014, so basically I started using Instagram in that year. Before that, I was using Blackberry and some of my friends started replacing their Blackberry phones with Samsung. When I was hanging out with my friends, they said "Oh you know this online shop? They are selling cool stuff!" and I asked "What is their website?" and they said "The shop is using Instagram." I was like "Ooh, too bad," because back then it was hard to open Instagram without its app and it was even harder when you didn't have a touch-screen mobile phone.
The depiction I explained to you above is the sign denoting how the world changes from time to time. The more the years come by, the more online businesses to come. Why? That's because an increase in the use of mobile phone and the internet has caused many businesses to go online. I mostly buy my skincare products through online shopping. The most interesting part is; I found many online shop websites through Instagram. As I have been working at a digital marketing company, attending to my clients' business is my duty. When they said they had a problem with social media, I asked them what kind of strategy they had been using for their social media marketing efforts. They showed me their social media account and I immediately realised what went wrong; they didn't make use of the new features on Instagram. Instagram always updates their features and improves them every month. These features are made to improve user experience with social media and let them explore what can be done on Instagram. Fortunately, these features are also useful for businesses. You can creatively use these new features to attract more customers to your business. How? Keep reading to find out!
The Instagram Quiz Stickers
This newest feature is a very fun feature that lets people join the quiz and select the answer. Many use this feature for personal use and for fun, but in the business world, you can use this as a method for your product giveaway contest.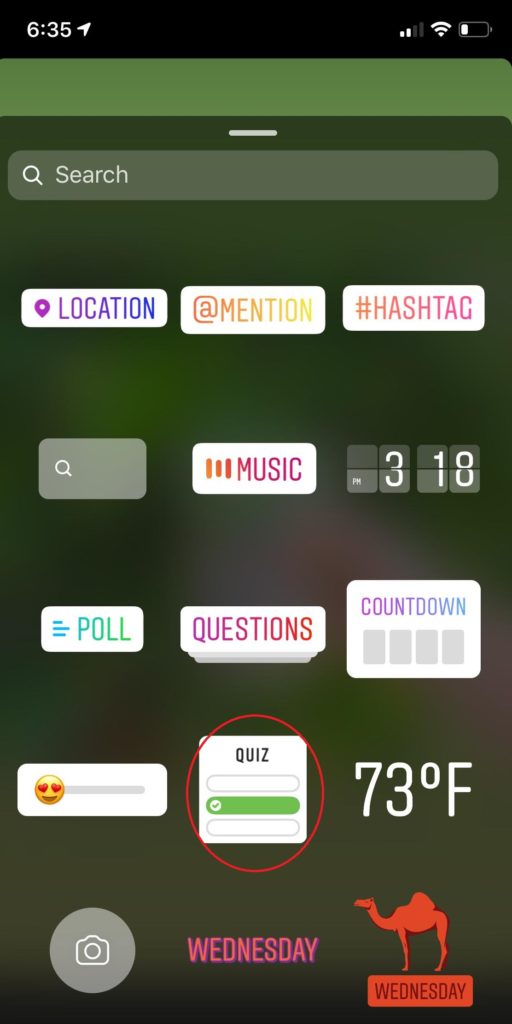 Most giveaway events always use a subtle way to attract customers like asking people to like their business photos and follow their Instagram business profiles. While there is nothing wrong with that, setting up a quiz like this can help you filter which customers are loyal to your brand that they know almost everything about your brand. This helps you get to know well about your closeness with your customers and find a way to appreciate their loyalty to your brand. Also, instead of randomisation, quiz like this is the most effective way to fairly choose the winner of your giveaway events.
Instagram Story Countdown Stickers
Another awesome new feature is the countdown sticker for Instagram stories.
I'm sure you use a countdown to the New Year earlier this year, right? Now you can count anything using this countdown sticker feature on Instagram. If you use this feature for your business' Instagram profile, and you are going to launch a new product, this countdown helps your customers anticipate for the new product and know when exactly it is launched.
Instagram Story Music Stickers
Although some regions can't access this feature yet, if you can access Music feature on your Instagram account, you can use music sticker to spice up your Instagram story.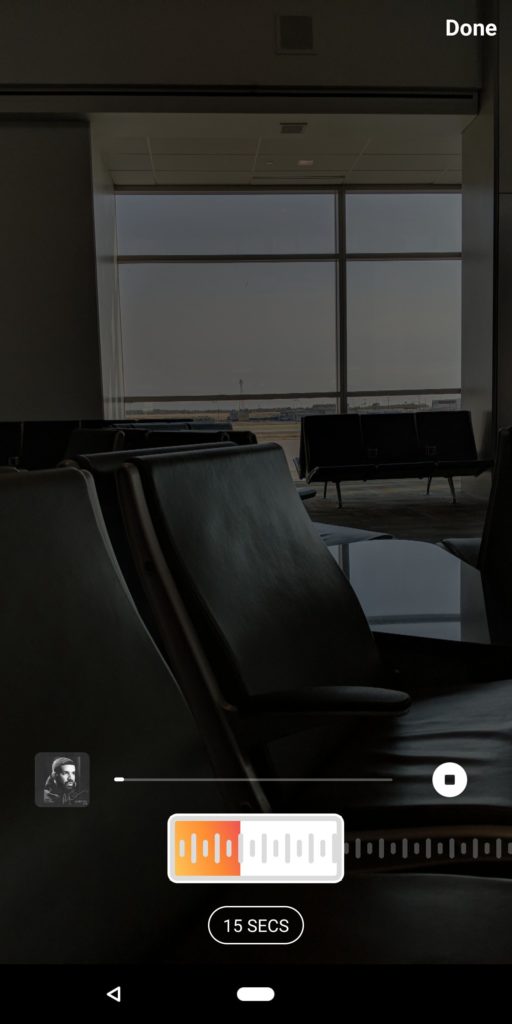 Believe it or not, music can enhance people's interest in your content more than you can imagine. However, be mindful that since this music feature is not available in some regions or countries and may not be effective for some of your followers, you should refrain from posting content using music feature on Instagram stories. The alternative way to use music for Instagram stories is by recording a video while the music listed in your mobile phone's playlist is playing.
Having a business is about being creative to attract new customers and to stay creative. When you are creative in making use of social media for your business, you can build your own Empire with your own way. The features I have mentioned above are just tools to enhance your social media creativity in terms of interaction and communication with your target audience on social media. The key point lies in your content strategy.